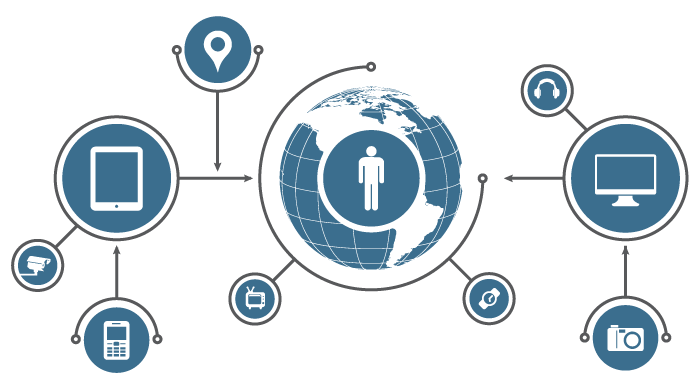 Can't get onto Google again? Always? There's a chance you may have hit a button that disabled your connection to the internet. (It happens to the best of us!) Maybe your computer connected to a different network unexpectedly, terminating access to your previous connection. Or, it could be something more serious. Perhaps your wireless card is malfunctioning, or a virus has hijacked your DNS settings, preventing you from reaching the world wide web.
Not to worry! We're able to fix just about any internet-related problem. While some fixes take just the tap of a button, many situations require careful attention to your computer, your router, your modem, and how they're connected to one another. An iTech representative will contact you prior to an in-home appointment to try some simple remedies. If things are still problematic, we'll come for an in-home visit to diagnose and resolve your connection.

Frequently Asked Questions:
What's included?
This in-home appointment, which starts with an over the phone diagnosis, troubleshoots your internet connection and uses several remedies to restore your connection. Generally, internet-related issues stem from a disconnect between your computer and your router, although more involved situations can include DNS issues and limited connection warnings, caused by viruses or malware. Nevertheless, we have the ability to identify and solve many internet-related issues to help restore access to the web as quickly as possible.
What if I have a virus?
Depending on the severity of the virus and the damage already done to your system, Virus Removal services may be the only way to secure your system and restore internet access. In most cases, if you're charged for a Virus Removal bundle, you won't be charged for this Troubleshoot Internet Connection service as well, as network access is restored during the virus removal process.
How long does this take?
Depending on your situation, restoring your internet connection could take as short as a minute or as long as a few hours. We'll give you an estimate after diagnosing your problem over the phone. The price of this service is based on the complexity of the issue, and not the time it takes to restore your connection.
Estimated Price:
Because loss of internet can be caused by many factors, we are unable to offer an average price estimate. After a diagnosis is performed over the phone, your iTech representative will provide a time and cost estimate for the service.
Interested in this service?